Return to SYHAstuff.com Home Page
Metros Misc. Page


























UNDER CONSTRUCTION!!!!




Here's your chance to become a part of SYHA and Metro history!!! SYHAstuff is looking for your
photographs to add to this on going collection showcasing some 40+ seasons of youth and high school
hockey in Sioux City.
We are looking for team pictures, individual photo, candid shots from the roam or hockey events and of course your
action shots!!! Click on the Contact Us button on the home page and send your pictures with a brief description if available.

Photo collections can also be picked up and returned in a timely manner!!! All items will be treated with extreme care!!!
Don't miss this chance for Sioux City Hockey Immortality!!!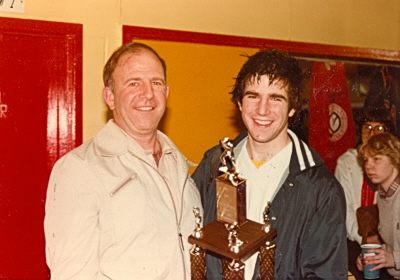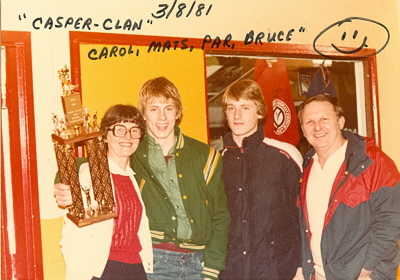 Left: Dave & Mark Adam with the third place State tournament trophy Right: Mats and his Brother Par with host parents Carol
and Bruce Casper.
Mark Adam: One of the original SYHA players and played four seasons (77-81) as a Jr. Musketeer/Metro. He was a tremendous athlete
and a huge impact player. He valiantly served as the team leader every season he played. He always had his team-mates back and had to
do so on several occasions.
In 1986 took a position as the Metros Assistant Coach. His first season saw the team finish third in the State Tournament but improve the
following season with a second place finish. These two seasons were also the very beginnings of a Metro's IHSHL Dynasty that was
forming, one that would last over ten seasons.
Dave Adam: One of the Founders of the Siouxland Youth Hockey Association (SYHA) Dave was a long time SYHA Board Member
and critical advisor to the very young organization. He was one of the several families that provided support for The Bubble in 1981, a
time that saw the SYHA program teetering on success or failture.

SYHA Pancake Day
March 27th, 1982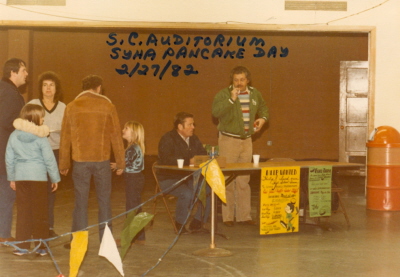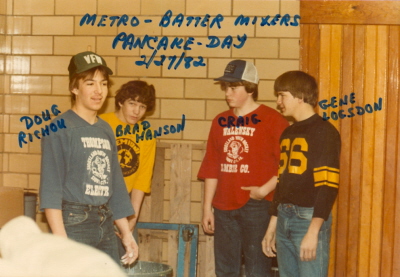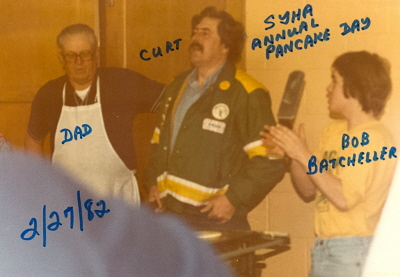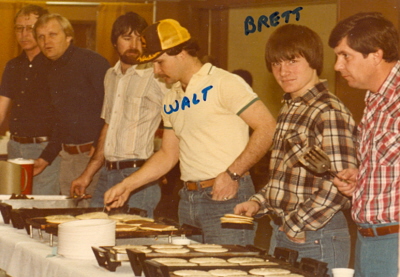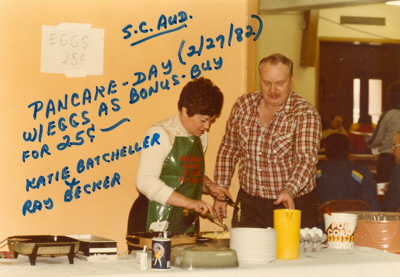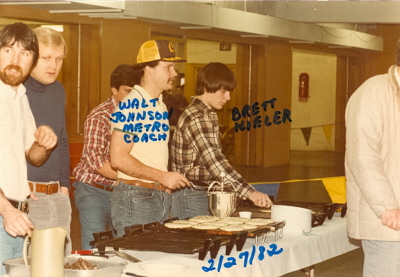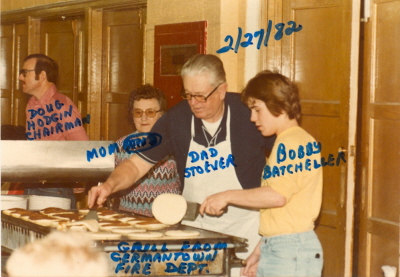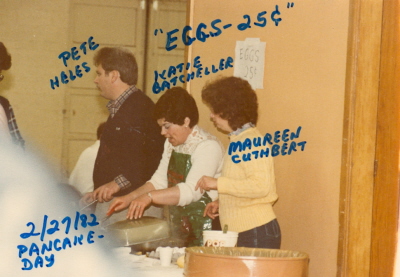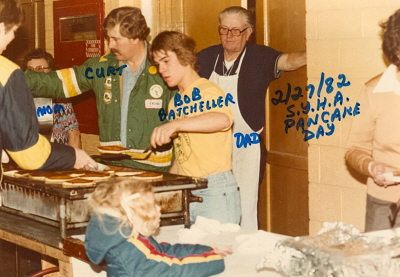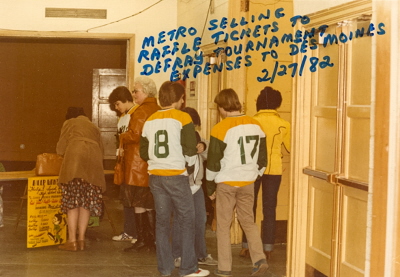 IHSHL State Tournament
Des Moines, IA / March 5th-7th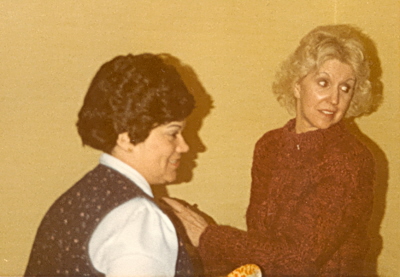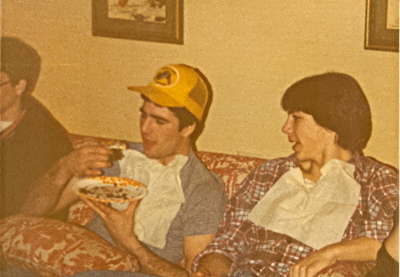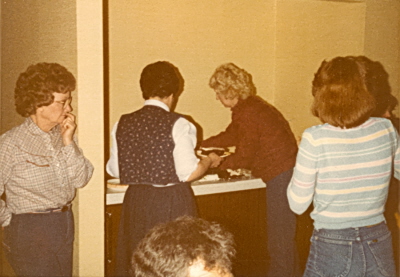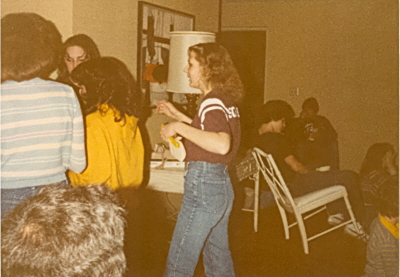 SYHA Awards Banquet
Marina Inn / South Sioux City / March 23rd, 1982

Jeff Kentner Jr. Musketeers/Metros 79-82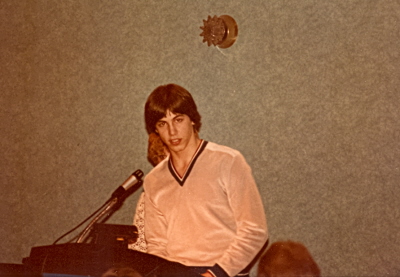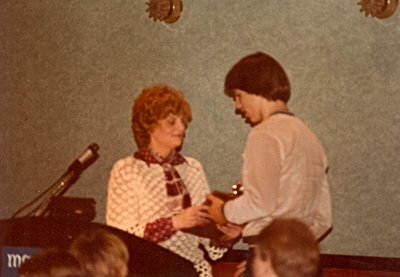 Sandy (Inkster) Erich presents Senior Defenseman Jeff Kentner with SYHA's Pete Inkster Award. Jeff was a four season (78-82)
Jr. Musketeer/Metro player. One of three seniors on the team this season, As one of the Team captains, Jeff provided some much needed
leadership and guidance to a team full of young players.
The Pete Inkster Award is a Defensive-Defenseman honor and is named for past Musketeer player and Jr. Musketeer high school
team head coach. Pete played for the Musketeers a pair of season (72-74). After that he joined the SYHA coaching program in 1974
andthe following season (75-76) he would coach the Jr. Musketeers to a second place finish in the first every Iowa State High School
Hockey Tournament.
Brad Hanson Metros 1980-83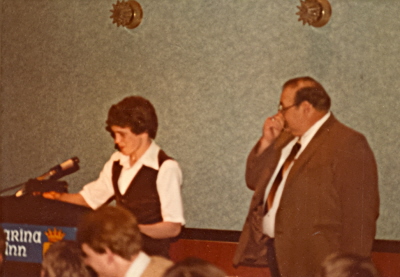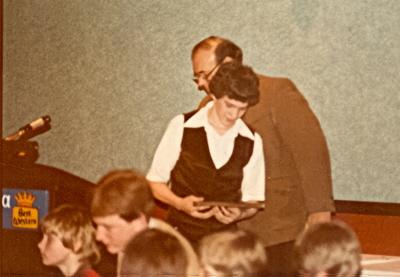 SYHA President Dave Maher presents (Junior) Metro player Brad Hanson the SYHA's highest honor; the Ted Neby Award.
This Award named for SYHA founding father, Ted Neby was first awarded in1976 and is still an active SYHA Award. It is presented
annually by the Board of Directors to any SYHA player who exhibits outstanding leadership and community spirit both on and off the ice.
A player who is willing to give his/her skills to the improvement of both our hockey program and our community.
Doug Richou Bryan Swartzel & Craig Patrick Wayne, Jerry, Walt & Mark Adam 78-82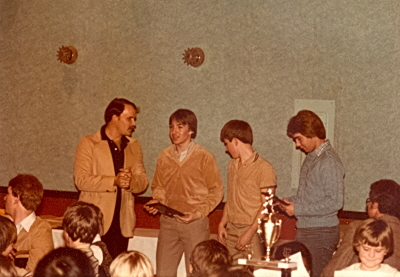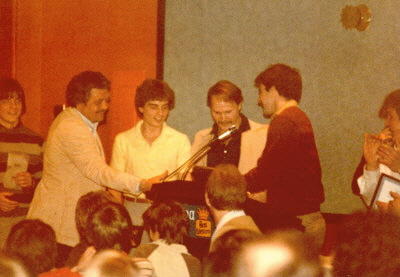 Left: Head Coach Walt Johnson presents this season's Metros team Award winners; Doug Richou, (Most Improved), Bryan
Swartzel (Sportsmanship) and Craig Patrick (Most Valuable Player)
Right: Team Rep Wayne Johnson, Assistant Coach Jerry Thompson and Walt present Mark Adam with some much deserved
recognition as a team leader and mentor!!!

1982-83 Metros Cheerleaders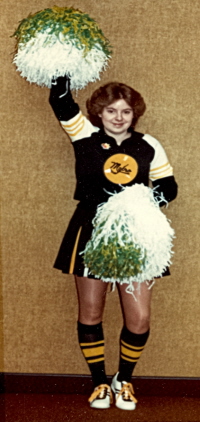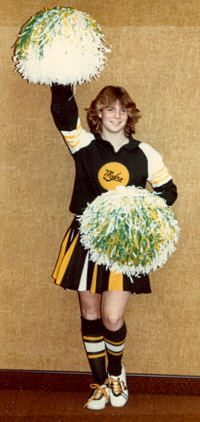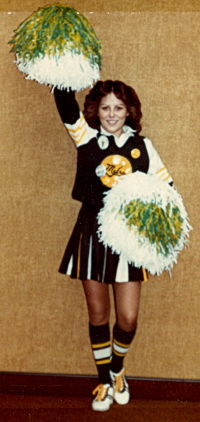 Cheerleaders: Colene Reynolds, Amy Swanson, & Suzanne Johnson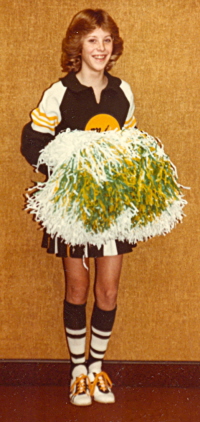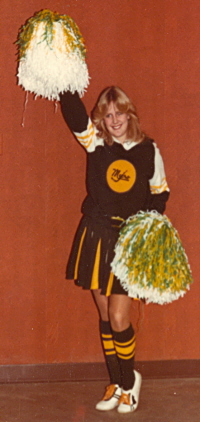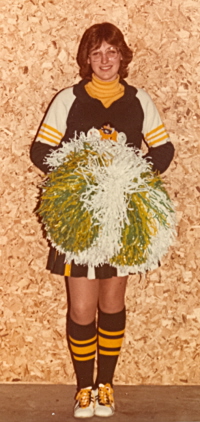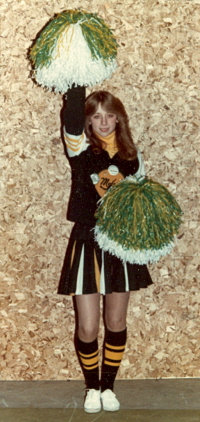 Cheerleaders: Lisa Johnson, Peni Smith, Debbie Carson & Kim Stevens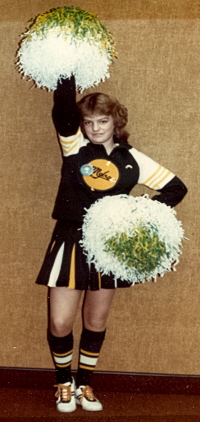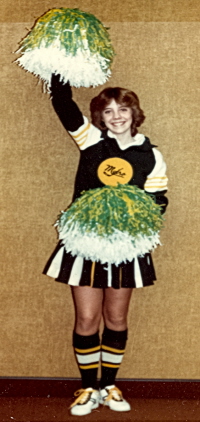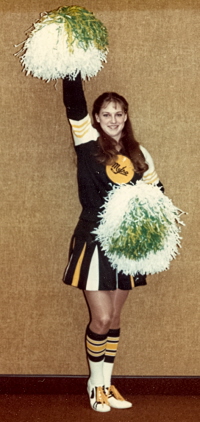 Cheerleaders: Angie Hanson, Pam Hodgins & Stephanie Coulter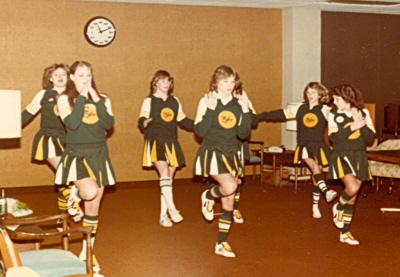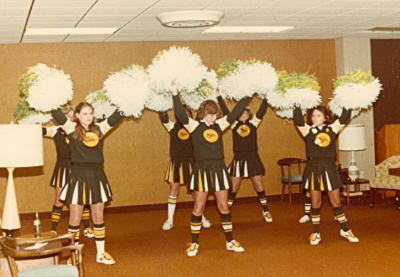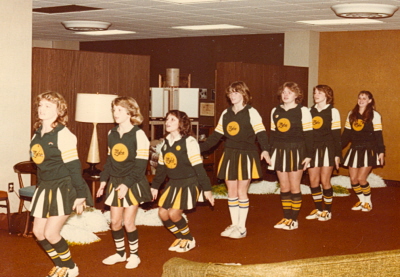 1983-84 Metros Cheerleaders