Return to SYHAstuff.com Home Page
Metros Awards Page












UNDER CONSTRUCTION!!!!

SYHAstuff.com is looking for any information regarding the origination of the Ted Neby, Dustin White and Scott Culbertson Awards.

Do you have any photos of these coaches/players????


First Presented at the completion of the 1999-2000 season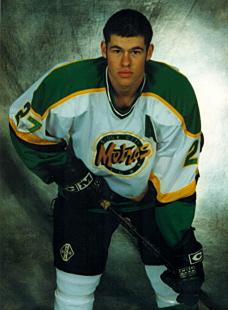 1999-00 Brian Swanson / Andy Hockenson 2014-15 Logan Visser
2000-01 Brandon Lake 2015-16
2001-02 Alex Lyle 2016-17 Grant Newman
2002-03 2017-18 Connor Sand
2003-04 Scott Marsh
2004-05 Ben Kambach
2005-06
2006-07 Andrew Bauer
2007-08
2008-09
2009-10
2010-11 Taylor White
2011-12
2012-13 Luke Keeble
2013-14 Sammy Holzrichter
Dustin White 1998-99


This award is named for SYHA player Scott Culbertson. First presented at the completion of the 1988-89 season this award honors Scott
and his terrific work ethic and desire to always be the best player he could be both on and off the ice.
The award is presented to the JV player each season that best displays the same traits that Scott did, weather it be practice or a game.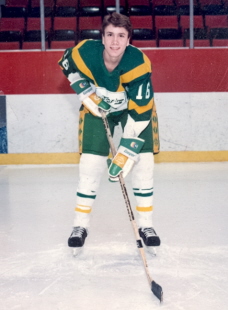 1988-89 Ryan Larscheid 2005-06
1989-90 Todd Brinkerhoff 2006-07
1990-91 Marc Summers 2007-08
1991-92 Eric Schram 2008-09
1992-93 Aaron Olson 2009-10
1993-94 2010-11 Josh Quesenberry
1994-95 2011-12 Sam Brower
1995-96 Chris Lohr 2012-13 Connor Schlotfeldt
1996-97 2013-14 Zach Gray
1997-98 2014-15 Spencer Burke
1998-99 2015-16
1999-00 Chad Riker 2016-17 Jeremy Russell
2000-01 Blair Harp 2017-18
2001-02 James Roat
2002-03
2003-04 Ryan Guthridge
2004-05 Rob Witchey



Named for SYHA founding father Ted Neby and first awarded in1976. Ted was instrumental in starting hockey program in Sioux City
and was a leader and a gentleman in every sense of the word. This award is meant to remember his tremendous contributions to what
would someday become Siouxland Youth Hockey, and to recognize the accomplishments of the honored player.

Past recipients of the Neby award have traveled in many different directions, however, all have taken their skills and disciplines developed
on the ice, in the classroom and around the community and applied them to building successful lives beyond their high school years.
This award is presented annually by the Board of Directors to any SYHA player who exhibits outstanding leadership and community spirit
both on and off the ice. A player who is willing to give his/her skills to the improvement of both our hockey program and our community.

1975-76
Kirk Swanson
1998-99
Kyle Worner
1976-77
Dave Wiffen
1999-00
Robbie Lessard
1977-78
Chap Cuthbert
2000-01
Marie Witchey
1978-79
Scott Smith
2001-02
Casey Mills
1979-80
Craig Patrick
2002-03
Rick Charteir / Jon Soole
1980-81
Dan Holzrichter
2003-04
Eddie Navarette
1981-82
Brad Hanson
2004-05
Eric Hoffmeyer
1982-83
Chap Cuthbert
2005-06
1983-84
Chris Engle
2006-07
Marshall Tuttle
1984-85
Curt Argo
2007-08
1985-86
Mike Swartzel
2008-09
1986-87
Graduating Seniors
2009-10
Ben Holzrichter
1987-88
Todd Coyle / Chris Swanson
2010-11
Taylor White
1988-89
Jeremy Lund / Scott Culbertson
2011-12
Josh Quesenberry
1989-90
2012-13
Shayler Levine
1990-91
Scott Wheeler
2013-14
Sam Brower
1991-92
Chris Sorum
2014-15
Ben Morehead
1992-93
Terry Reeves
2015-16
Sammy Holzrichter
1993-94
Ben Hudson
2016-17
James Page
1994-95
Nate Kelley/Chris Headquist
2017-18
Walt Werden
1995-96
Brett Suing
2018-19
1996-97
2019-20
1997-98
2020-21
* 1987 Graduating Seniors: Cyle Claflin, Duane Erickson, Chad McCormick, Steve Nichol,
Tom O'Brien, Brain Reynolds, Mike Scott & Mike Swartzel

Voted upon by Players, Coaches and Team Officials, this award is Presented to the Sioux City Jr. Musketeers / Metros Varsity
Most Valuable Player of the season.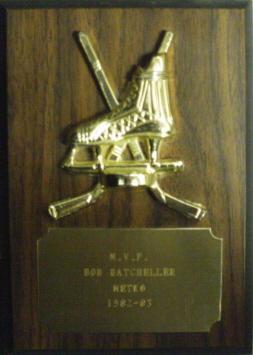 1972-73
1996-97
1973-74
1997-98
1974-75
Brian Hartman
1998-99
1975-76
Brian Hartman
1999-00
Robbie Lessard
1976-77
Kirk Lohry
2000-01
Brian Swanson
1977-78
Brian Hartman
2001-02
Mike Axelson
1978-79
Damon Lohry
2002-03
Kevin Lohry / Beau Erickson
1979-80
Paul Kambach
2003-04
Alex Lukehart
1980-81
Clayton Wiffen
2004-05
Kevin Lohry
1981-82
Craig Patrick
2005-06
1982-83
Bob Batcheller
2006-07
Marshall Tuttle
1983-84
Ted O'Brien
2007-08
1984-85
Mick Emerick
2008-09
1985-86
Rob Casper
2009-10
Eric Flynn / Colton Kramer
1986-87
Scott Patrick
2010-11
Kody Reuter / Mitch Vos
1987-88
Todd Coyle
2011-12
Josh Quesenberry
1988-89
2012-13
Braden Cherkas
1989-90
Brett Austin
2013-14
Mac McFarland
1990-91
2014-15
Skyler Beller
1991-92
2015-16
Tanner Frerichs
1992-93
2016-17
Tanner Frerichs
1993-94
2017-18
James Page
1994-95
2018-19
1995-96
2019-20


Named for Sioux City Musketeer, SYHA and high school coach, Pete Inkster. Born in Canada, after several seasons in the old EHL he moved
to Sioux City to play two seasons for the Musketeers. After these seasons, Pete became involved in the newly formed SYHA program.
where his hockey knowledge, playing and coaching skills became a terrific asset to out new program. He Coached several seasons at different youth
levels and in 1975 took over the High School team head coaching duties .

1972-73 1982-83 Don Kisela 1992-93 2002-03
1973-74 1983-84 Bryan Swartzel 1993-94 2003-04
1974-75 1984-85 Hannes Koviu 1994-95 2004-05
1975-76 1985-86 Mike Swartzel 1995-96 2005-06
1976-77 1986-87 Mike Swartzel 1996-97 2006-07
1977-78 1987-88 Dirk Richou 1997-98 2007-08
1978-79 1988-89 1998-99 2008-09
1979-80 1989-90 1999-00 2009-10
1980-81 Dan Reynolds 1990-91 2000-01 2010-11
1981-82 Jeff Kentner 1991-92 2001-02 2011-12


This award is presented each season to persons with or without children in the program working for the betterment of SYHA.
It is not necessarily presented on an annual basis. First Presented: 1984-85 Curt Stoever & Wayne Blanche

1984-85 Curt Stoever & Wayne Blanche 1995-96 Mike McClennan / Shane Keith 2006-07
1985-86 1996-97 2007-08
1986-87 1997-98 2008-09
1987-88 Dan Martin & Larry Swartzel 1998-99 Roger Kelly /Joe Pinard 2009-10
1988-89 Linda Osbahr, Dick Augustine & Bob Post 1999-00 2010-11
1989-90 2000-01 2011-12
1990-91 Dave Davies, Jim Peck & Walt Johnson 2001-02 Chad Sheehan, Mark Jensen & Steve Noel
1991-92 Don Andrews 2002-03 2012-13
1992-93 2003-04 2013-14
1993-94 2004-05
1994-95 2005-06 Rob Witchey























In the summer of 1999, the Sioux City Metros hockey team and other member of the community were deeply shocked and saddened by the news of the death of Dustin J. White. This fall Dustin would have started his junior year at East High School here in Sioux City. He played the last two season for the Metros where contributed considerably to the success enjoyed by both the Varsity and Junior Varsity teams during their succe3ssful 97-98 and 98-99 seasons
Dustin played an intense physical style of hockey that was made possible by his consistent "all out" effort. Observers of the games that Dustin played in would marvel at the ferocious manner in which he checked opponents with what seemed to be a complete disregard for his own well-being. Dustin's "take no prisoners" style of play endeared him to his team members and coaches, at the same time often frustrated his opponents. There ewer many times that the Metros would kick it up a notch after watching Dustin cleanly flatted some unfortunate member of the other team with one of his legendary :huge open ice hits". When congratulated by team members or coaches for his offensive or defensive achievements, Dustin usually acknowledged them by simply flashing that impish grim that many of us will remember fondly.
Dustin was of American Indian descent and at his burial ceremony one of the tribal leaders officiating at the ceremony spoke to the vision of Dustin's Indian name. After acknowledging his love and passion for football, hockey, music and life in general, he though it only appropriate that he be remembered by his Indian name, Kujan Wanbli Hoksila" which translates to "Flying Eagle Boy". Those who knew Dustin know what a fitting name this is as Dustin moved through his life.
While many of those associated with the team will certainly miss the hockey achievements that we came to expect of Dustin, there will be many other memories of him that will make us all sadder at his absence. It will be the locker room and on the road where he will be missed the most. His sense of humor and cheerful attitude made him one of the most popular players on the team. We will all miss this fun, humor and friend ship that Dustin so easily shared with all those who were lucky enough to meet him. The large number of people touched by Dustin during his short life was demonstrated by the scores of people who attended his funeral and exceeded the capacity of the church.
Dustin was a member of the Metros Varsity State Championship teams in both 98 and 99. At the funeral his Metros team mates each gave their travel jersey to his grandmother, Elizabeth White. In further keeping with Indian tradition, the jerseys were placed in Dustin's casket and interred with Dustin as he traveled to the next world. In this way Dustin's Metros teammates will forever be with him and in their memories he will always be with them.
Dustin's energy, zest for life and athletic achievements is an inspiration to us all who had the good fortune to know him during his short time with us. The Metros community will dedicate the 1999-2000 season to Dustin and his family. It is true that he was a teammate, but it is more in gratitude for the memories and the enjoyment that his friendship gave to us all that we make this dedication. We wish to celebrate the memories of his life and his friendship rather than selfishly dwelling on our loss. Dustin will be missed by all, but he will not be forgotten